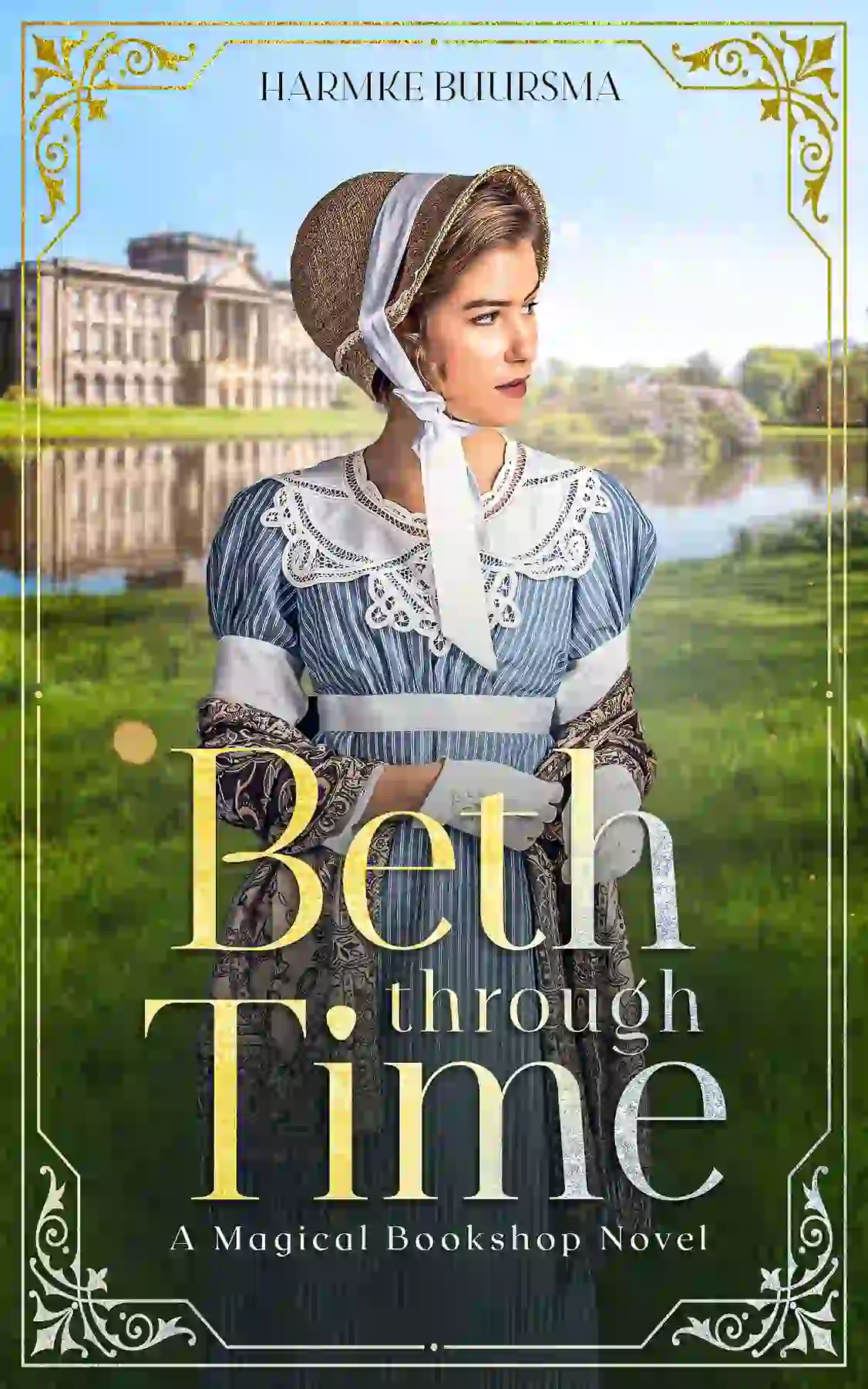 The fast-paced third novel follows Beth Easton during her first London Season where she switches identities with the daughter of a marquis and meets an Irish duke. However, Beth is not the only one with a secret.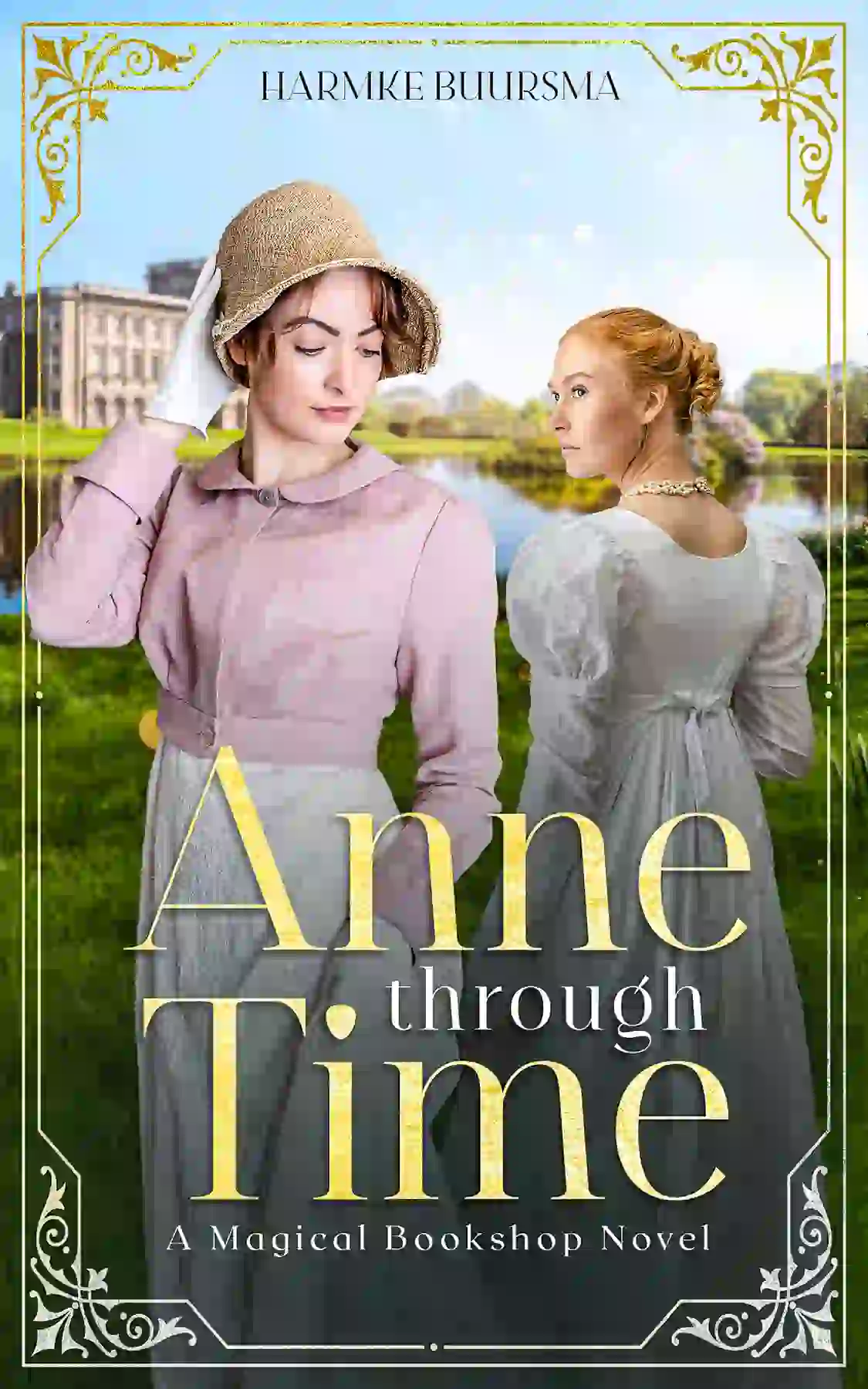 The sapphic fourth novel follows Anne Easton on her quest to save her family from ruin. However, despite needing to marry for her family's sake, Anne starts questioning her burgeoning feelings towards Willa Balfour, the spirited daughter of a marquis.
/** * @var $module \Ucraft\Module */ ?>
K.C Finn for Readers' Favorite

Harmke Buursma has crafted a fantastic work of romantic fiction with plenty of thrills, chills, and historical touches to delight readers from cover to cover.

Literary Titan

Rose Through Time is an endearing historical romance that will send readers back in time and provide them with a feel-good story that is easy to follow and fun to consume.

Review fairy

This is a wonderful book about loss, time travel, adventure, and clean romance.

Caroline Jaquish

The author really sweeps you away into the past through the eyes of someone who has to learn along the way to keep her cover and find a way back at the same time.

Kindle User

I found the book to be very engaging and entertaining. It had a nice, original idea, and the pacing of the plot was perfect; it wasn't too slow nor too fast.

Arlene

This was a magical and well written story of a young woman transcending time to one without the modern conveniences she has been accustomed to.

Barbara

This is a light-hearted fun read. A great escape from the real world. If you enjoy Jane Austen, you will love this book.

Charlie Wood

Some great well-drawn characters. It is also a classic romance story with more than a couple of twists.

Sariah T

You know when you read a book and imagine yourself as the heroine? That's how we know it's a good story, right, when find ourselves lost in its pages ...

Pikasho Deka for Readers' Favorite

A mesmerizing tale of forbidden love, friendship, and time travel set in the Regency era in England, William Through Time breezes past without a single hitch.

Bob Jackson

The storyline is heartrending, heartwarming, and ultimately full of joy with a delightful happily-ever-after end.

Ruthene Jamison

Romance that is against the law, but you can't help you love.

Coffee

I was drawn to this book for the premise— I love time travel romance— and it absolutely lived up to my hopes on that front. It's also an emotionally charged love story that brings together compelling characters with care and nuance.

K. Leer

This was another really strong entry in the Magical Bookshop series, the characters were what I enjoyed from the previous books. It had a great time-travel going on and does what I was hoping for. Harmke Buursma has a great way of writing and a strong entry in the scifi genre. - About Beth Through Time

Di Ketchup

The characters were well written and entertaining and I really enjoyed the way they created their relationship. Certainly worth a read and I'm excited for the next one in the series.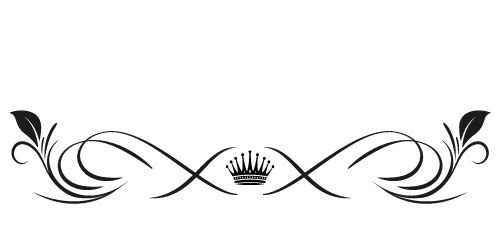 Still grieving, Rose Hart takes on the difficult task of packing up her grandmother's home. There she stumbles upon a mysterious book with her late grandmother's name which proves to be the first key in an unraveling mystery that leads her to a strange bookshop and catapults her from her modern day life in the Southwest of the U.S.A to a small town called Westbridge in Regency Era England. 
Suddenly, Rose finds herself a stranger in a foreign time and place. A guest at the mercy of the handsome John Easton, the wealthy owner of the Hawthorne estate, and his sister Beth. She meets the scheming Mrs. Ashbrook and befriends John's friend William, a troubled but charming military man just returned from the war in France.
Rose finds herself living the life of adventure she always dreamed of filled with intrigue, danger, and perhaps love. Just one question remains; will she stay or will she go?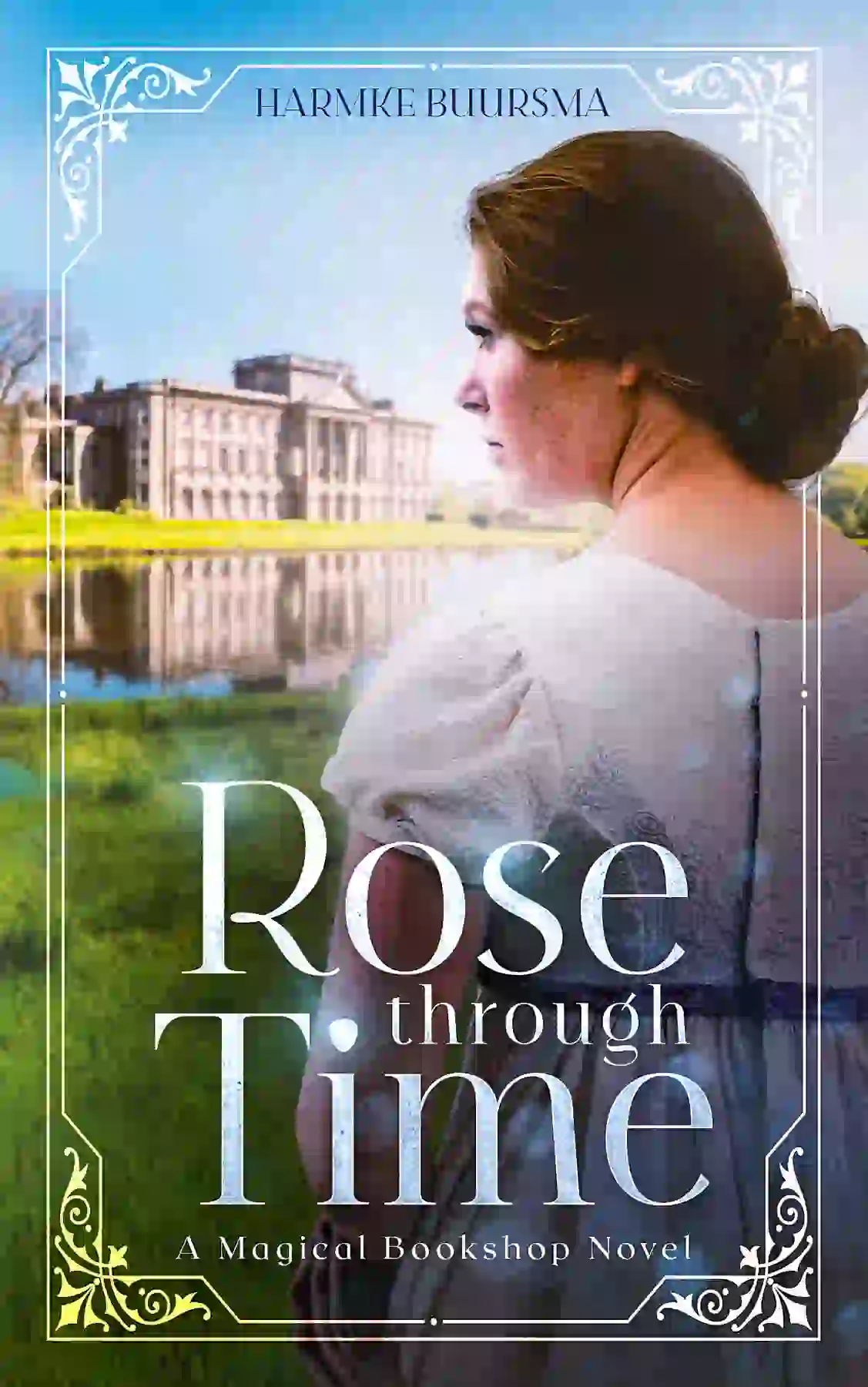 In the second installment in the A Magical Bookshop Novel series join William as he returns to his friends Rose, Beth, and John in Westbridge.
Still wrestling with losing the man he loved during the Napoleonic War, William Chambers receives a letter from his friend John Easton. Spurred by its contents William leaves his apartments in London behind to travel to the Hawthorne estate. There, he meets Austin Miller, a man who just like his friend's wife Rose has traveled from the future.
William struggles with feelings of guilt, nightmares about his military service, and strict regency era society rules as he becomes more and more intrigued by the strange and modern young man. However, the return of a figure from his past threatens to disrupt everything William cares about. Will love slip through his hands once more or can he hold on to it?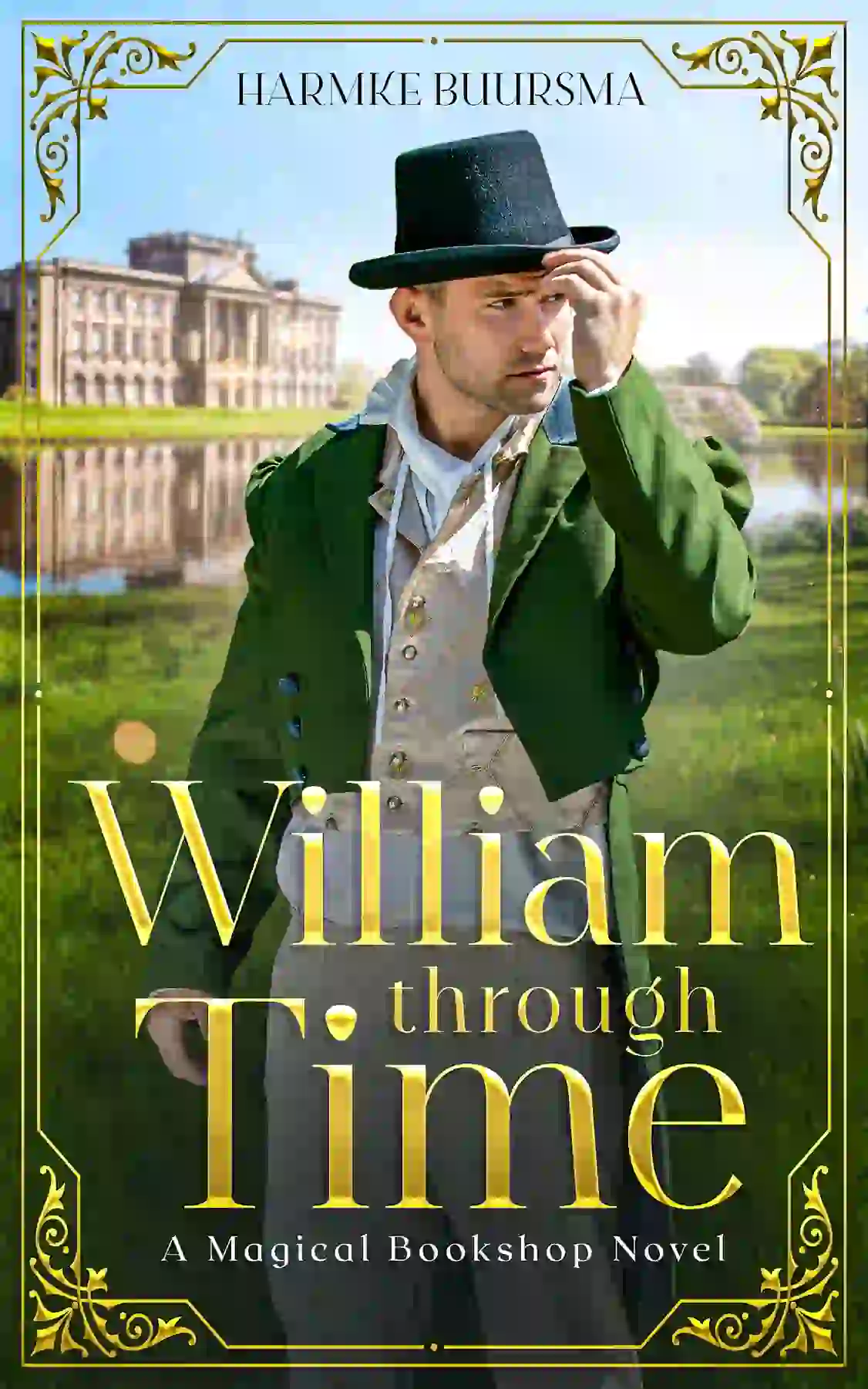 In the third installment in the A Magical Bookshop Novel series, join Beth as she navigates the London Season through secrets, deceit, and a run in with the Bow Street Runners.
After convincing her overprotective brother to let her join the London Season, Beth Easton is finally entering society together with her friend and chaperon Anne Blakeley.
When attending the first ball of the Season she meets the spirited Willa Balfour, the daughter of a marquis, who has no intentions of meeting the Irish duke her father arranged for her. Beth agrees to switch identities with Willa and meet the duke in her stead. 
Although Beth is supposed to drive the mysterious duke away, she cannot help but grow closer to him. Now, Beth has a choice to make; continue with Willa's scheme or confess the truth. However, Beth is not the only one with a secret and the arrival of Melinda, the magical bookshop owner, raises questions for all.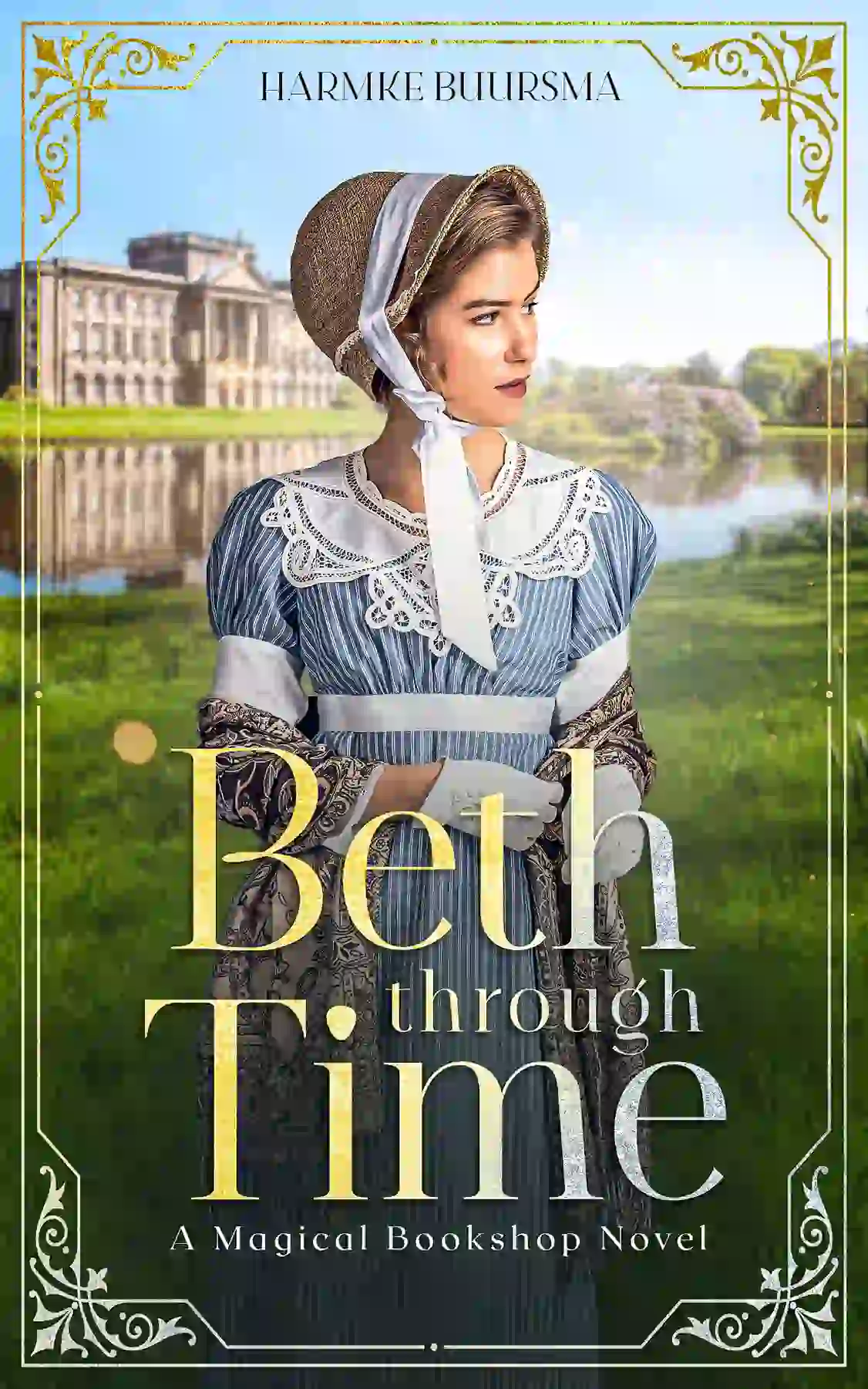 In the fourth installment of the A Magical Bookshop Novel series, follow Anne Blakeley in her quest to save her family from destitution.
After the sudden passing of her father, Anne Blakeley discovers that her family is on the verge of financial ruin. Though Anne dreams of a different future, she is determined to marry for her family's sake. With finances dwindling fast and a debt collector requesting a final payment, Anne has no choice but to accept help from her friend Beth Easton for one final season in London to find a suitor. 

However, a chance meeting with Willa Balfour, the daughter of a marquis, pulls Anne and Beth into a scheme to rid Willa of an unwanted suitor, an Irish duke invited by her father. Thankfully, the marquis seems distracted by the appearance of Melinda, a time traveler and owner of a magical bookshop.

 Despite needing to find a suitor, Anne starts questioning her burgeoning feelings towards Willa Balfour. Anne is torn between familial duty and her own heart when Melinda proposes the offer of a lifetime to Anne and Willa.